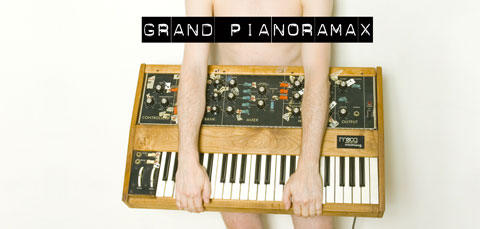 It's has been way too long in between posts, but I am back now and ready to roll. I have been playing gigs, recording, and touring overseas. It has been lovely. But, as before, I always like to return with a little gem of music that has been inspiring me. This is something a little different.
If you haven't heard of Grand Pianoramax, you may have to clear your head a bit before listening, but it has some of the tastiest playing in a groove, fusion, hip hop sort of way. The album is "The Biggest Piano in Town" and it features Adam Deitch and Deantoni Parks on the kit. I find it really entertaining. The songs are simple in the instrumentation, but sophisticated in melodies and grooves. There's a bit of rappin' and storytelling. The playing is spot on, and the recording is one of the most interesting I have heard in a while. Whoever recorded these sessions was masterful in their detail. And, who doesn't love the sound of a Moog synth?
One person who definately loves that sound is Leo Tardin. He is the mastermind behind Grand Pianoramax, and he really shines on this album. His piano and Moog soar on the entire recording. It was also produced by Michele Locatelli, who has done other work on the Obliqsound label. From start to finish, it is really inspiring music.