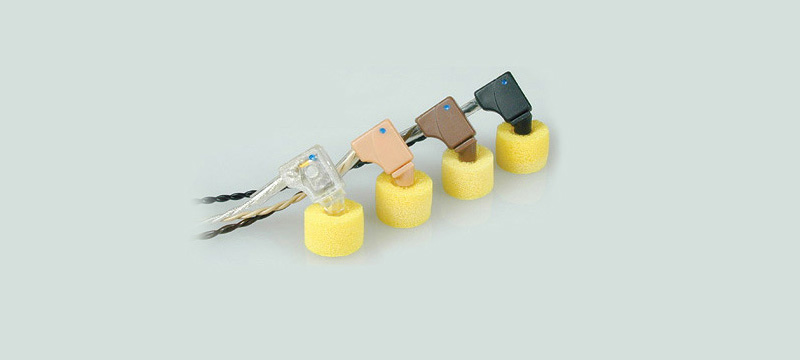 My journey using in-ear monitors dates back to 2000, not long after one of the first IEMs was introduced… the Shure E1(pictured above). They were so lacking in low end that most touring drummers in the US who were using in-ears were adding sub kickers(vibrating speaker drivers) connected to their drum thrones to simulate the missing low end. I had the whole system. It was grand! The IEMs… not so much. Just ask Alex Van Halen.
The main issue with using these IEMs, especially for drummers, is that you don't have that air displacement from the drum monitor(s) pointing at your body. With that monitor, you would really feel the kick drum. It makes playing so much easier when you hit the bass drum and your clothes vibrate! You can dig in more. The same could be said for a guitarist or bassist's amp on stage.
With IEMs, all that is out the window. The idea is that you don't use an amp or floor standing monitor anymore. Everything is fed directly into your in-ear monitors. This makes the FOH engineer's job a bit easier as they can really pump the drums through the front of house without all the bleed. Used with a sub kicker, it's a decent alternative to the traditional monitor system.
I love headphones, so this obsession continued over 15 years with the following progression: Etymotic ER-4, Ultimate Ears Super.fi 5 Pro, Ultimate Ears 7 Pro, and the Shure SE-535 as backups. At one point, the UE distributor here in Australia was kind enough to lend me a generic set of UE Pro 11 which are around the $2000AU mark. These are the best sounding IEMs I have heard to date. The deepest, richest sound you could imagine. The UE 18 Pro are apparently even better. You would at least hope so for the $2500AU price tag.
Enter the KZ ZS10 Pro.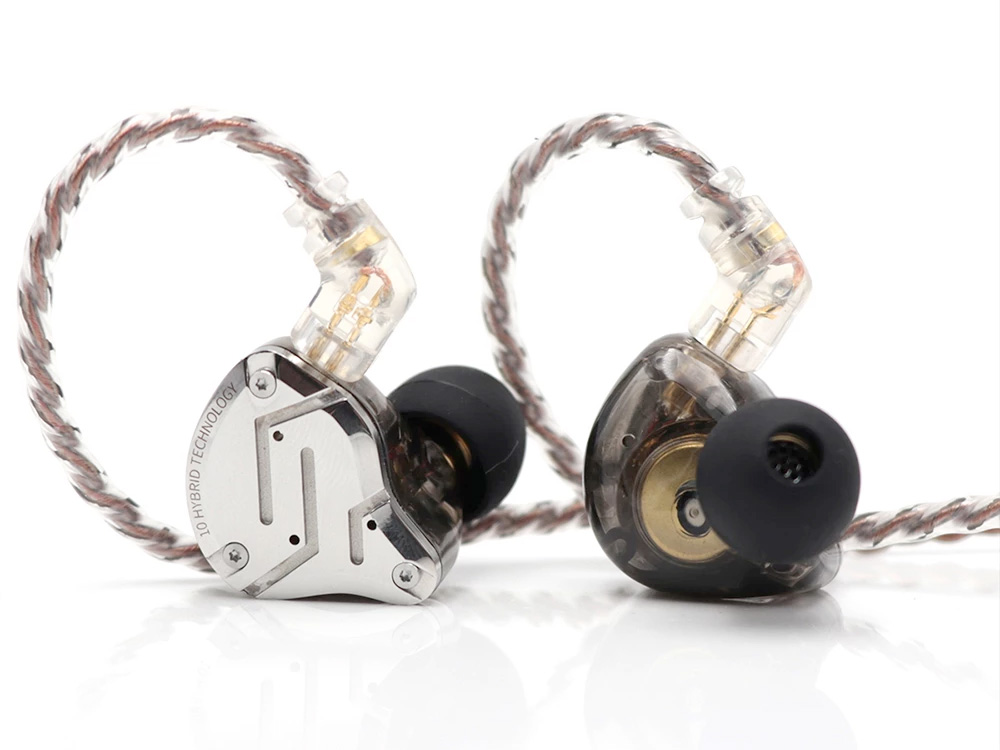 $45 USD. Yep, you read that correctly.
KZ(Knowledge Zenith) is one of a new beast of companies categorised as Chi-Fi or Chinese HiFi. Compared to the original IEM brands, they are not the best quality in build, but the build is still pretty good. You should have no issues if you look after them. Their sound quality though is quickly catching up with the innovative American brands such as UE, JH Audio, 64 Audio and Sensaphonics. I believe the owner of KZ was at Audio-Technica before partnering with a classical musician to start Knowledge Zenith.
I originally came across the ZS10 Pro in Digital Drummer magazine, and then I saw a couple of posts on drummer forums. I started researching them, reading reviews, and watched YouTube reviewers rate their build quality, sound and features. Some of these companies, including KZ, are releasing new models every 3-6 months. It's slightly manic.
After all the research, I settled on the KZ ZS10 Pro model. They seemed to tick the most boxes for me. Namely, the extended highs, nice midrange, and full range, dynamic low end which, like I mentioned before, is pretty important for a drummer's stage mix.
KZ ZS10 Pro
https://www.linsoul.com/products/kz-zs10-pro
When they arrived, I was intrigued to see if all the reviews were accurate. I can say without doubt that they were just as good, if not better than some of the reviews I came across. I won't get into all the details and specs, as you can do your own homework to suit your own tastes. But, the high end is definitely extended, the mid range is pretty smooth, and the low end has plenty of headroom. Plenty. Using these for personal use is a joy. On stage, they deliver almost better than the UE Pro 11. Kick drums never sounded better. I also love the fact that they are generic(non-molded), so you don't have to worry about outgrowing them. Just replace the tips!
That said, the KZ in-ears come with plenty of silicon tips so you can choose the correct size for your particular ears. But, there have been a few complaints from drummers. Namely that the silicon tips don't provide enough isolation. I spent the time and money going through most of the available tip options… silicon, foam, and even bending tips. Silicon is cleaner, more hygienic and quicker/easier to place in your ears. Some people think foam tips provide the best isolation.
I think I have found the best of both worlds in the MandarinEs Symbio Eartips. They have a silicon exterior with a foam core. They also provide the best isolation out of all of the materials and they look great on the KZs. They were difficult to find though. I wasn't fully confident buying them from the web sites that I found which were stocking them. But, after a bit of the Google, I came across a great company in London that carries them. They're really friendly, ship fairly quickly and they usually arrive within 1-2 weeks.
A note on these tips: If you find the KZ-supplied medium tips give you the best fit, the medium sized MandarinEs Symbio tips should also work for you. They are all about the same size. Every ear is different, so I can't guarantee this claim! If in doubt, get the mixed-size pack to be sure.
MandarinEs Symbio Eartips £13.33 GBP
Symbio W (4.5mm)
https://www.audiosanctuary.co.uk/mandarines-symbio-eartips.html
Lastly, most of the articles and reviewers will mention that the KZ stock cable is not the best quality. It most definitely is NOT. It's thin, stiff and tangles easily. If you have ever been in a rush to get on stage, and your IEM cable is tangled, it's a bit of a nightmare walking on stage as you pray you can untangle the cable by the time you reach the kit. I strongly recommend getting the cable upgrade.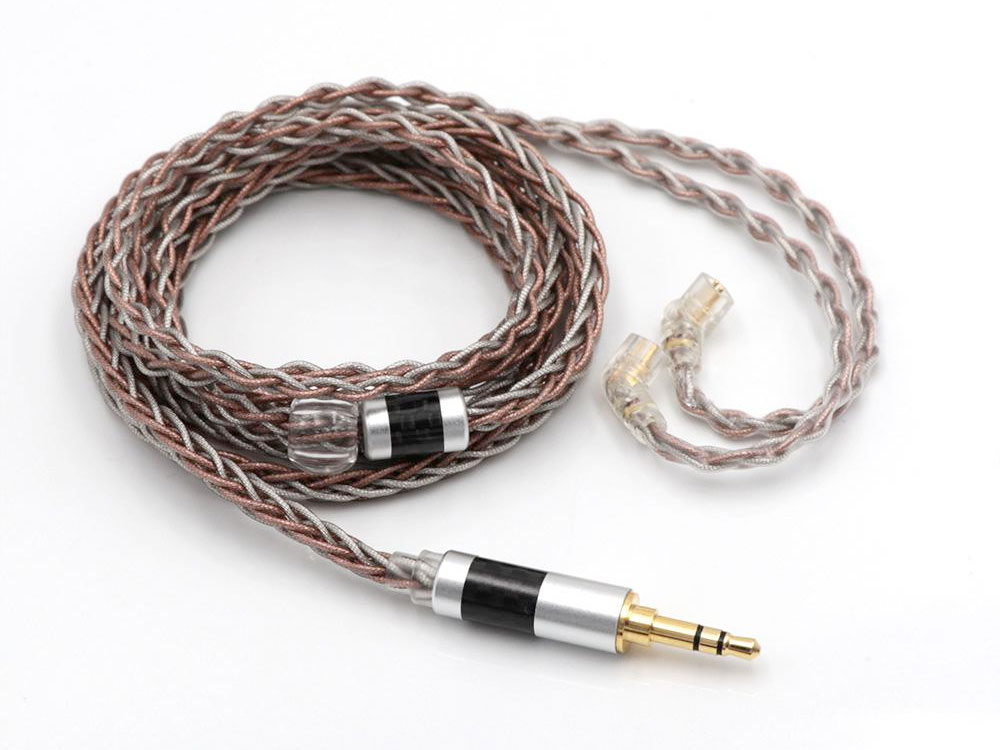 Tripowen C8 $29.99 USD
3.5mm plug w/ QDC connectors
https://www.linsoul.com/products/tripowin-c8?variant=28356104880228
This cable is much better quality, feels great and tangling is not really an issue. It is a little short, so keep that in mind. Beltpack? No worries. Drummer using a mixer? You may need a small headphone extension cable.
Well, that should do it musicians and headphone nuts. I hope you found this helpful. And, I hope the US companies start getting more competitive with their offerings. The market has spoken!
PUBLIC SERVICE ANNOUNCEMENT: Please always use your IEMS at low volumes. Tinnitus is not fun. Also, I recently purchased the KZ ZSX and they are great as well. Check the reviews and comparisons on YouTube for more info.